ABOUT US
Wellbeing | Strategy | Purpose
Vision
Our goal is to create a world where we are all equipped with the emotional, intellectual, and strategic capabilities and resources to transform personal, professional, and global challenges into opportunities.
Mission
We bring together wellbeing, purpose, and strategy to provide cutting edge solutions for successful living, working, and leading in the face of 21st Century challenges. We work with the world's most forward-thinking and innovative leaders and organizations to cultivate Type RTM skills and Transformative Resilience in order to deliver market success, solutions for increasingly complex problems, and significant social impact.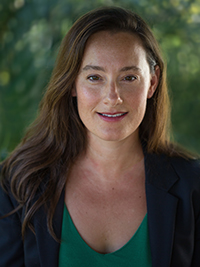 Ama Marston
Ama is an international strategy and leadership expert as well as a recognized thought leader focused on Transformative Resilience, inclusive and purpose-driven leadership and business. She is the founder of Marston Consulting, which has provided services to FTSE and Fortune 500 companies, the United Nations, Oxford University, and many others. Her previous work with leaders such as Mary Robinson, Ireland's first female president, and Joseph Stiglitz, the Nobel laureate economist, and as a top adviser to international NGOs has placed her at dozens of decision-making tables and has taken her to work in countries around the world. She has long been hailed as a leader and original thinker and has won several awards, including a Council of Women World Leaders Fellowship and Phi Beta Kappa national honors. Ama earned a master's degree from Columbia University's School of International and Public Affairs and currently splits her time between London and the US. She is the daughter of Type R coauthor Stephanie Marston.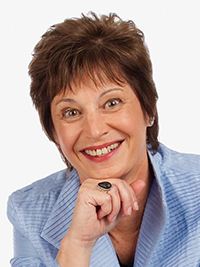 Stephanie Marston
Stephanie is a licensed psychotherapist with more than thirty years experience and is a nationally recognized resilience and work-life expert. She is the author of five previous books, and has appeared frequently on radio and television including The Oprah Show, The Today Show, and CNN's "Headline News". Stephanie is the founder of "30 Days to Sanity", a stress and work/life online platform. She has served on the WebMD clinical advisory board. She has also assisted Fortune 500 companies, global corporations, women's and health-care organizations, and professional associations in reducing employee stress, increasing productivity, and creating a culture of satisfaction in the workplace. Some of her clients include Whirlpool Corporation, McDonald's Corporation, H. J. Heinz Company, Xerox Corporation, Mattel, Prudential Insurance, Morgan Stanley, and The Mayo Clinic. Stephanie lives in Santa Fe, New Mexico, and is the mother of Type R coauthor Ama Marston.
Combined Expertise
As co-creators of the Type R concept we bring together the perspectives of two generations and bridge the personal, professional, and global dimensions of resilience. We offer the decades of experience of an international strategy and leadership expert and thought leader focused on business with purpose. This is combined with the insight of a psychotherapist with more than 30 years experience and a track record of producing actionable results for Fortune 100 and 500 corporations.
Here's what people are saying
"Ama's great [Type R] workshop is both modern and positive. It was a winning combination of research and storytelling while being highly interactive. And I love the fresh idea of "springing forward", versus just "bouncing back."
— Susan Avarde, Former Head of Global Brand, Citigroup
"Fantastic! Fantastic! Fantastic! I want to thank you [Stephanie] for the inspiring and motivating presentation you gave... The response from the employees has been extremely positive and they felt very inspired by your message. Your energy and enthusiasm was highly contagious."
— Nicole Dina, Assistant Vice President Credit Suisse, Global Diversity & Inclusion
"Ama is an invaluable thought partner with an impressive range of expertise and skills. She has unique insight into 'big picture' systemic change and applies that analysis to detailed strategy development and people-centered approaches."
— Heather Grady, Former Vice President, Rockefeller Foundation
"Thank you [Stephanie] for the program you delivered at Mattel. It was a very informative and motivating session. I appreciate the great examples you brought to the discussion as well as great stories that made it all real. The feedback from the session was very positive. Thank you for making me a hero for the day."
— Graciela Meibar, Former Vice President Global Sales Training and Global Diversity, Mattel, Inc.